"Step into the spotlight of live video and let your coaching brilliance shine. Your passion and expertise will ignite the hearts of your clients, inspiring their transformational journey ." - Kat Milner, The Tech Ninja
Introduction:
Are you ready to take your coaching practice to the next level and engage with your ideal clients like never before? Live videos are your secret weapon! 🤫
Imagine connecting with your clients live, building strong community, and having a blast while doing it. Get ready to dive into these simple - yet awesome - live video tips that will have you elevating your coaching sessions and leaving a lasting impression on your clients.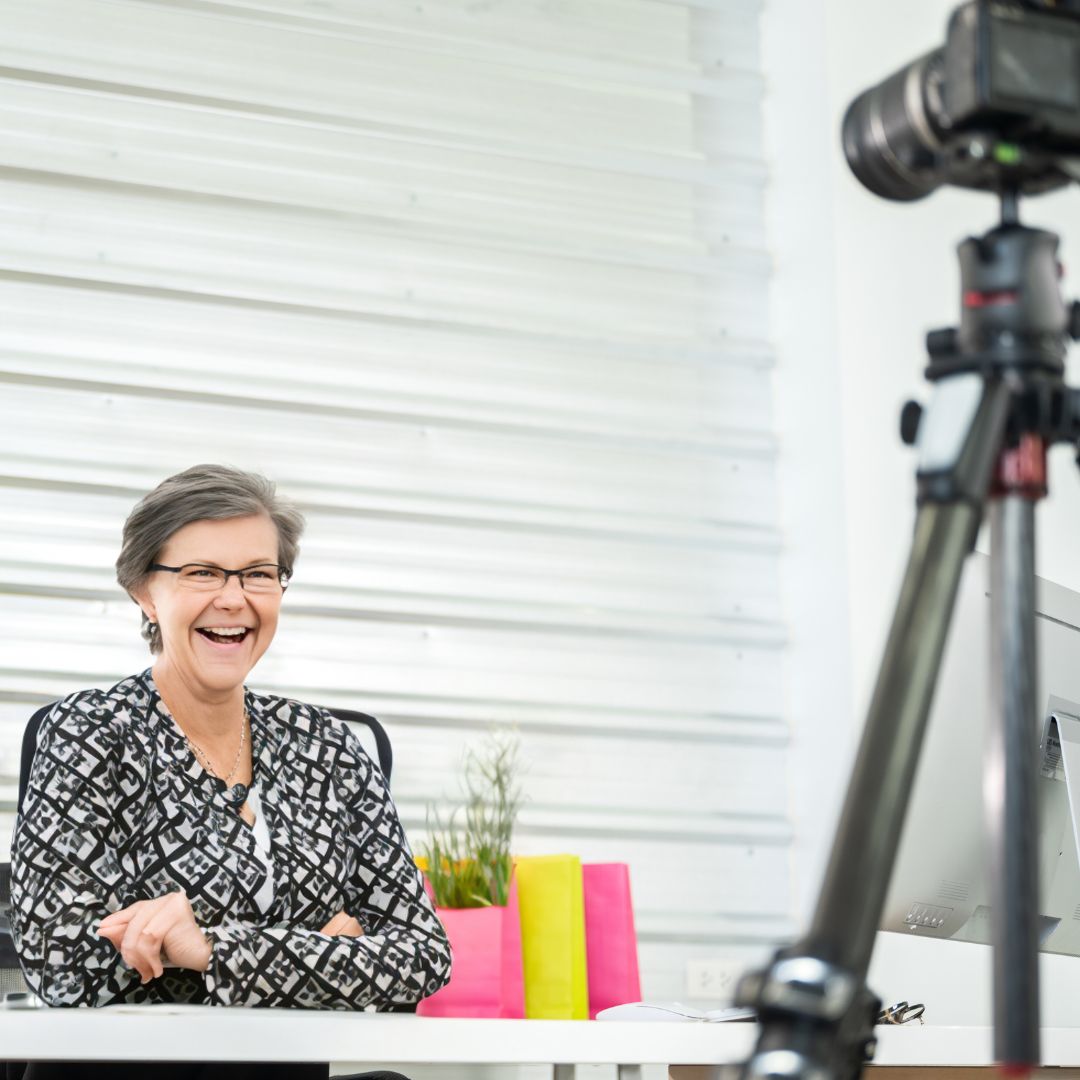 With that said, here are 7 reasons why you should start using live videos today (and how to NOT s**k when doing it): 😎
1. Plan Like a Pro:
When you fail to plan, you plan to fail ~ Benjamin Franklin
Map out your content and create an outline or script for your live sessions.
Organize your topics into segments, ensuring your audience stays engaged throughout the entire video.
If you don't map out what you want to say, you'll often struggle and look like you don't know what you're talking about - and no one wants that! 😕
2. Pick Your Perfect Platform:
Just like choosing your favorite sports team, selecting the right live streaming platform is crucial!
Explore the awesome options out there like YouTube Live, Facebook Live, Instagram, and more. Each platform has its own unique charm, so you're bound to find one that vibes perfectly with your style and audience.
The main thing is to do the research to know where your ideal clients like to hang out, then go live there...
3. Become an authority
Live videos are a great addition to your site as they give you the ability to create authoritative content.
They also help you establish credibility and become an expert in your field. Moreover, they provide you with an opportunity to build an audience that will help push your company's brand recognition.
4. Gear Up for Victory:
Who said coaches can't have top-notch equipment too? Invest in quality audio and video gear to ensure your live streams are crystal clear.
That said, it doesn't have to be expensive. You can get a good-quality podcast mic at JB Hi-Fi or OfficeWorks for under $100. Same with a solid webcam.
If you're out and about, there are lavalier (clip-on) mics for your mobile for about $20 - and they cut through all the wind noise, making you look like a pro.
The cameras on mobile phones these days are amazing! And definitely more than enough for filming your live videos.
5. Level Up Your Livestream Game Face:
Open your live sessions with an introduction that shows your personality.
Smile, look directly in the camera, and be yourself.
And don't forget to smile! 😁 The topic may be serious, but that doesn't mean you have to look like you're going to a funeral.
6. Unleash Your Superpowers
Authenticity is your ultimate superpower! Be yourself, and don't shy away from showing your quirks and genuine enthusiasm.
Your energy will be contagious, inspiring your viewers to go all in and want to know you better.
7. Include subtitles/captions
There are a number of different ways to get subtitles onto your live videos.
Some record an Instagram Live story, download it, then immediately delete it.
I like using a program called Descript - it's easy to use, and there are ways to keep it free.
I recorded a video just for you - it's a bit of a what
NOT
to do...
Join the Simplify Your Tech Community - and be part of the conversation! Click here to join.